Online Backup
Security
128-bit SSL encryption

- Safely secures your data during transport.

AES/Blowfish encryption

- Choose your encryption key using

448-bit Blowfish encryption

or manage your own key using military-grade

256-bit

.

AES

encryption to secure your data during storage.

Near Continuous Data Protection

- Alternative Backup automatically detects and backs up new and changed files.
Performance
Automatic or scheduled backups

- Tell Alternative Backup when to perform your backups. Automatic is the simplest method in which backups are performed while your computer is not in use. Scheduled backups can be performed daily or weekly at a specified time of day.

Block-level incremental backups

- Saves bandwidth and ensures future backups are lightning fast.

Bandwidth throttling

- You can tell Alternative Backup to use more or less of your upload bandwidth so other higher priority services can run unimpeded.
Ease of Use
Version (snapshot) support

- Restore file versions up to 30 days in the past.

SQL, Exchange, and network drive support

- Back up data residing on virtually any machine.

Windows and Mac support

- Alternative Backup supports Windows (2000, XP, 2003, and Vista, including servers) and Mac OS X (10.4 and 10.5, desktop and server) operating systems.

Open/locked file support

- Alternative Backup backs up all open and locked files, including Outlook PST files.
We have already reviewed all of the options and come up with the best alternative to safeguard all of your critical data that your business relies on every day.
We can take a snapshot of your environment for permanent storage on optical media upon sign up, and as often as you wish thereafter.
---
World Class Data Centers
Your data deserves the highest protection available with the latest in technology.


Location
Our servers are located in several world-class data centers across the globe. Each data center adheres to the highest standards of security for optimal data protection.


On-site Monitoring and Security
All data centers are surrounded by a secure perimeter and staffed 24/7/365 with technology professionals who maintain the highest standards in data protection. Both card and biometric security authentication are required to enter the facilities and access the server area. All data centers are SAS 70 Type I or Type II certified.


Fire Detection & Suppression System
EMC-managed data centers utilize a gas fire suppression system to extinguish fires in the event of an emergency without jeopardizing server functionality. The waterless system releases a mixture of nitrogen, argon, and carbon dioxide to extinguish fires by reducing the available oxygen to less than 15%.


Redundant Power and Networks
Power is conditioned and protected by redundant systems and guaranteed by generators supplied by diesel fuel storage. In addition, multiple network providers service each data center to ensure operation in the event a network carrier fails.


Temperature control
All sites have cooling mechanisms in place to ensure the servers are kept at optimal operating temperatures. Seismic safeguards that can withstand a 7.5 magnitude earthquake.
---
User Simplicity
Intuitive User Interface

- Our easy-to-use interface was designed with the non-tech-savvy user in mind. It's as simple as selecting the files to back up, scheduling the times, and letting us do the rest.

Standard or customizable backup sets

- Backup sets have been pre-built for the most common file types. By default, each of the pre-built backup sets that pertain to your files will be selected for backup. If the size of the selected backup sets exceeds your quota, you may deselect sets until you are under your quota. Advanced users may edit the pre-built backup sets or create their own.

Status screen

- The status of your backup can be easily monitored by right-clicking on the Backup icon in the system tray and selecting Status. The status screen also allows you to manually start your backup or launch the configuration.

Alerts

- We can alert you when a backup has not performed in a specified number of days.

Multiple restore options

- Restore data quickly either from a web interface or right from your computer. Or, for a fee, you can request a DVD restore delivered via FedEx.
---
Scalability
While other backup providers are limited by storage constraints, we can easily scale to accommodate millions of users.

---
HIPAA Compliance
What is HIPAA?
The Health Insurance Portability and Accountability Act (HIPAA) was passed into law in August 2006 with the intention of enabling better access to health insurance, reducing health care fraud and abuse, and lowering the overall cost of health care in the U.S.


Who must comply with HIPAA?
All covered entities who store patient data electronically must comply with HIPAA. Covered entities are defined as 1) health plans, 2) health care clearinghouses and 3) health care providers (doctors, dentists, etc.).


How does Alternative Backup help me become HIPAA complaint?
We help covered entities comply with both the HIPAA Privacy and HIPAA Security Rules.


HIPAA Privacy Rule: Mandatory compliance - April 14, 2003
The HIPAA Privacy Rule sets standards for how protected health information "in any form or medium" should be controlled. The HIPAA Privacy Rule specifically requires that privacy and security be built in to the policies and practices of health care providers, plans, and others involved in health care.


HIPAA Security Rule: Mandatory compliance - April 21, 2005
The HIPAA Security Rule is the first comprehensive Federal protection for the privacy of personal health information. The HIPAA Security Rule identifies standards and implementation specifications that organizations must meet in order to become compliant.


The general requirements of the HIPAA Security Rule establish that covered entities must do the following:
Ensure the confidentiality, integrity and availability of all electronically protected health information the covered entity creates, receives, maintains or transmits.
Protect against any reasonably anticipated threats or hazards to the security or integrity of such information.
Protect against any reasonably anticipated uses or disclosures of such information that are not permitted or required.
Ensure compliance by the workforce.
How does Alternative Backup remote backup help me comply with the HIPAA security and privacy rules?
Encryption of data during backup: All data being backed up is encrypted with 448-bit Blowfish encryption prior to transfer and sent through a secure 128-bit SSL tunnel to the datacenter. Encryption of data on servers: All backed up data maintains the 448-bit Blowfish encryption while stored "at rest" in the datacenter.
Physical security: Alternative Backup servers are located in a Tier 4 datacenter protected by gated perimeter access, 24 x 7 x365 on-site staffed security and technicians, electronic card key access, and strategically placed security cameras inside and outside the building.
Remote/offsite backup: Alternative Backup is an automated remote or offsite backup and a key component in any disaster recovery plan as protection against hardware failure, theft, virus attack, deletion, and natural disaster.
Private and public encryption keys: Users have a choice of using a random generated 448-bit key or managing their own private key to encrypt their data.
Logical access: Backed up data may be accessed via the password protected, web-based administrative console by supplying a valid encryption key.
Written contingency plan: The HIPAA Security rule requires that covered entities have a written contingency plan for responding to system emergencies, including a detailed plan concerning the data backup and recovery process in the event of a disaster.
Note: There is no standard "HIPAA certificate of compliance" for backup software and services. For more information about HIPAA and HIPAA compliance, contact your legal counsel or refer to the HIPAA section of the U.S. Department of Health and Human Services' website: HHS.gov


Contact us

Alternative Aspect
PO Box 266
Bergen, NY 14416
USA

Phone
585-200-3110


Email
To send us an email please use our convenient contact form.



Facebook





Bitcoin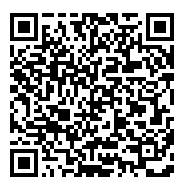 1PPqqPwkEp8TNVvdSCVVRwARSyNMieZFwM