Email Hosting
Our hosted email solution will resolve all of your email headaches, without the cost of implementing your own dedicated email server.


Stability - 99.999% Up-Time guarantee
This means you will have access to your email 24/7 from anywhere you can find an internet connection. Alternative Aspect takes many precautions to insure service continuance including world-class physical co-location in Ashburn, VA, server farm redundancy via multiple load balanced traffic, and a support staff monitoring all aspects of the service 24 x 7 x 365 days a year.


Spam/Junk Filter
Right out of the box, the Spam filter is configured to accurately distinguish your valid email from the junk mail. This is easily configured with user level and domain level whitelists and blacklists. The built in virus scanner will prevent virus infected email from even reaching your computer. This is a huge benefit from hosting your own server, where all of the Spam and Virus infected messages would already be inside your network when they are processed by your server and then determined to be junk. The result is less traffic on your internet connection, and less overhead on your client PC's.


Security
Our email hosting servers are co-located in world-class Equinix IBX datacenters, known for their extreme physical security.


---
With Alternative Aspect Email Hosting, you don't just get an email service. We also provide a range of organizational and groupware tools that will help keep your business running smoothly and efficiently from any Internet connection worldwide.


Powerful Email

Use your existing software

Such as Outlook, Outlook Express, Thunderbird, Eudora, Mac Mail, etc.

Webmail

Great functionality including right-click and drag 'n drop technology.

Minimize spam and viruses

Over 95% success rate.

Mobile Email

Use your smartphone or PDA to get your email.

Desktop Notification Client

Software that will notify you whenever you receive a new email.

Large Attachments

50MB for incoming and outgoing emails.

Receive your existing email

Consolidate any other email account you might have into Alternative Aspect Email, so you only have to use Alternative Aspect Email to view all of your email.

Organization & Groupware

Calendar

Color code and place events in folders to maximize organization.

Contacts

Separate contacts alphabetically or via folders.

Tasks

A familiar but useful tool. Mark percentage complete.

Tasks

Keep track of conversations, meeting notes, and more with our handy notes feature.

Syncing

Powerful software that will sync your calendar, contacts, tasks and journal.

Sharing

Share specific mail or organization folders with others who you select within your organization.

Unlimited ...

Domains

We can support unlimited domains at no additional fee on your account.

Bandwidth

No bandwidth cap at all - incoming or outgoing.

Mail Rules

Control your email exactly the way you want to with unlimited mail rules.

Mail Aliases

Receive email to any address under your domain, with catch-all support.

Forwarders

Forward emails to your subaccounts or external accounts.

Autoresponders

Send different responders for emails sent to different addresses.

Other Features

File Storage

Access via webmail or any FTP client.

Instant Messaging

So you can communicate quickly between people in your organization.

Easy Administration

Powerful admin features that let you remain in control of your account.

Data Backup

Multiple backups kept to ensure minimal downtime and data security.
Contact us

Alternative Aspect
PO Box 266
Bergen, NY 14416
USA

Phone
585-200-3110


Email
To send us an email please use our convenient contact form.



Facebook





Bitcoin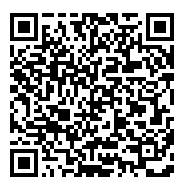 1PPqqPwkEp8TNVvdSCVVRwARSyNMieZFwM