Maintenance
Desktop Maintenance
Desktop maintenance is one of the most critical, and overlooked service for computers. Computers are not appliances that can be used repeatedly and replaced when they break down. Most desktop computers contain a variety of custom settings, and many cases also contain important and sensitive data. Similar to a 30,000 mile tune up on your automobile, a computer tune-up should be performed at regular intervals.

Routine maintenance ensures that the computer on each user's desktop will contain the latest in security patches to the operating system as well as any applications running on the system. This routine "tune up" will ensure that the PC is clean from viruses, spyware, and other Trojans that can circulate throughout your internal network rapidly destroying, or worse, publicizing your critical data.

Most desktops are used 4-8 hours each day, or 20-40 hours/week. Most operating systems release security patches on a weekly basis. Applications are often updated weekly or monthly. Antivirus updates are released at least once/week. Based on this information, our engineers have designed a schedule to perform all of the routine maintenance, and the software updates on a weekly basis.

Clean temporary cache files from hard disk.
Scan for Spyware with up to date spyware removal tools.
Scan and clean PC of any viruses, or harmful programs.
Defragment (optimize) Hard drive.
Check and install latest operating system updates (Mac OSX, Windows).
Check and install latest major application updates (Adobe Reader, Adobe Shockwave, Adobe Flash, Mozilla, Java, Microsoft Office, QuickBooks, PeachTree).
In addition to securing, routine maintenance will provide the opportunity to evaluate desktop log files, disk space utilization, and other pending issues that could be prevented before they even occur.


---
Printer Maintenance
Printers can sometimes become the most costly device on the network. They require consumables, and hardware maintenance. Most printers should be routinely maintenanced to replace many parts that wear out long before the printer itself does. Much like an automobile, a printer should be "tuned-up" approximately every 10,000 pages. Don't worry, the printer usually keeps track of this count, so you don't have to.

Maintenance on printers is recommended by the manufacturer, and will prevent many common problems like paper jams, streaking, smudging, and on and on. With many businesses, the printed page is the only physical image your customer will receive from you. This should always project a professional appearance and never be less than perfect.


Contact us

Alternative Aspect
PO Box 266
Bergen, NY 14416
USA

Phone
585-200-3110


Email
To send us an email please use our convenient contact form.



Facebook





Bitcoin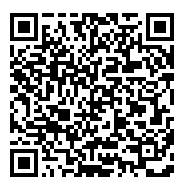 1PPqqPwkEp8TNVvdSCVVRwARSyNMieZFwM