Credentials
Alternative Aspect employs the highest quality technicians, and has the highest standards to meet or exceed your expectations. We have been in the industry long enough to realize that experience is priceless. Our in-depth experience with the following systems does not limit us, but offers an example of what our past has held, and provides a springboard for what our future will hold.


Apple
OS

Adobe
InDesign
PhotoShop
Illustrator
HP
Insight Manager
OpenView
Symantec
Veritas BackupExec
AntiVirus Corporate Edition
Norton Antivirus
CA
iCan
BrightStor High Availability
BrightStor ArcServe Backup
BrightStor Storage Resource Management
Unicenter Event Management
Unicenter


TNG
Network Systems Management
Asset Management Option
Software Delivery Option
Remote Control Option

Microsoft
Windows Server


Active Directory
Windows Server 2003
Windows Small Business Server 2003
Windows Server 2000
Windows Terminal Server 2003
Windows NT 4.0
Windows NT 4.0 Terminal Server
Windws NT 3.51


Windows Desktop


Windows XP
Windows 2000
Windows 98
Windows 95
Windows 3.11
Windows 3.1
MS-DOS 6.22


Exchange


Exchange 2003
Exchange 2000


SQL

Office


Office 2003
Office XP
Office 2000
Office 97


Internet Information Server
Novell
NDS
Netware
Citrix
Metaframe Presentation Server
Metaframe 1.8
Metaframe 1.0
Citrix Client for Windows
Linux
Red Hat
Engarde Secure Linux
Fedora Core
Open Source
Zenoss
Sugar CRM
MySql
Eventum
Other Vendors
Doculex
QuickBooks
Intuit MRI
Perfect Practice
Hardware
Sonicwall
HP Proliant Servers
Apple XServe
Barracuda Spam Firewall
Linksys Network Routers
Contact us

Alternative Aspect
PO Box 266
Bergen, NY 14416
USA

Phone
585-200-3110


Email
To send us an email please use our convenient contact form.



Facebook





Bitcoin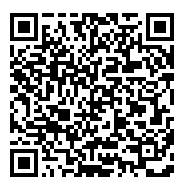 1PPqqPwkEp8TNVvdSCVVRwARSyNMieZFwM